Another Star in the firmament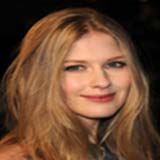 The girl to watch
We're thrilled that our lovely Laura has been nominated for the Logies. She is a wonderful performer and has starred in some exciting movies with such luminaries as Liam Neeson, Olivia Newton-John and the vivacious Rebel Wilson...to name a few. She's got a fine voiceover voice too. Come and do a course like she did...and join the stars of the future.
Time to Update your VO Site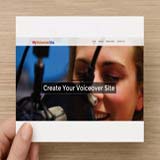 Calling all Voice Over Students
This is a great time of year to think about updating your Voice Over Site. If you want a beautiful site to showcase who you are and how you sound,we recommend www.myvoiceoversite.com . Why not check them out.
Next generation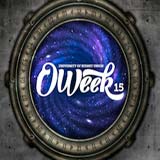 USyd goes "back to the future"
We've been asked "back to the future" by the University of Sydney to prepare the staff team for O-Week. What an inspiring bunch of people. Talking and Motivating students for a whole week is a tough gig. Keep breathing and have fun!
Get ready for fabulous fashion this year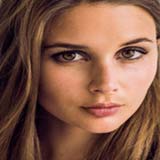 Fashion Blogger-HarperandHarley
Beautiful blogger Sara Donaldson is so talented! Be sure to read her blog and follow her style suggestions on Fashion Bloggers. She is all class! We loved working with her.
Off and racing!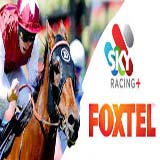 They're off and running for 2015!
If being able to be able to call a race at high speed and interview people at the crack of dawn sounds daunting to you, come and learn how to do it with us. We've just had the pleasure of training an up-and-coming presenter to take the reins...and she's off...to the winner's circle!
Fabulous Sydney girl becomes fabulous presenter.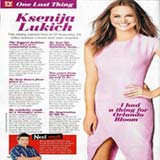 The Girl to Watch
Our latest Presenter gal hits the big time ! Strutting her style at the Golden Globes. Now she's been nominated as Best New Talent in Australia. Go Ksenija!
Another Year...another opportunity to master your speaking skills.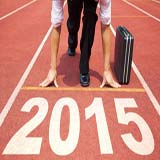 The Voice Business welcomes the New Year 2015!
We at The Voice Business are thrilled to be heading into the new year with a fresh array of updated courses and great training for you. We loved working with all our great clients in 2014...and we're looking forward to seeing you and your teams back with us to freshen up your skill set. Try something new, put some polish on your presentations and get ready to blast off with new presentation software!.Make 2015 your year to shine!
Wishing you a Happy Holiday Season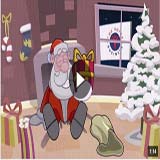 Christmas is here again!
We at The Voice Business wish all our past clients, present clients and future clients, trainers and suppliers a very Merry Xmas and look forward to working with you all in the New Year. Check out the Christmas card video we made for you on our facebook page at www.facebook.com/TheVoiceBusiness. Sing, be happy and love one another! Cheers!
Tv Presenters tune up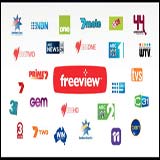 Program your Voice for success
Several TV Presenters have been lined up to start perfecting their vocal skills. Their respective channels are getting them ready for the New Year and new programming. Is it time for you to tune up your act too?
Got a Presentation coming up?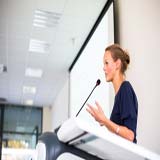 Presentations to give?
End of year presentations, updates, meetings and new year planning. It never stops does it ! If you need a little assistance or hand holding to get your confidence up for your next presentation, we can help you. Most people who come to us are great at their jobs but a little nervous when it comes to presenting. Don't suffer in silence. We can teach you how to get your voice and body working intelligently ... so you make the right impression!
Women at Sydney: share, connect, change symposium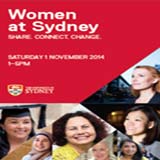 Impressive women give impressive presentations
We have just had the priviledge of working with some of the best and brightest minds in Australia on their personal presenting style.
Coming from a diverse range of disciplines such as Astrophysics, Pharmacology, Business Entrepreneurship and Youth Leadership,these women had plenty to say and contribute.They applied everything they learned.What a great symposium it was at The Universityof Sydney!
What a fantastic team!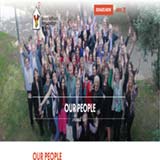 RMHC pulls out all the stops!
If you want to be inspired by what good can be done in the world, look no further than Ronald McDonald House Charities. Supporting seriously ill children and their families in numerous ways, they present their message with sincerity and gusto. Keep up your great work. You are a well-led, enthusiastic team of incredible people.
Spanish to English-Bravo Senor !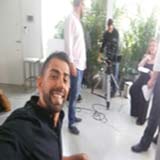 Spain's hottest photographer speaks
We've just had fun helping the wonderful Manuel Vincente,photojournalist extraordinaire,to sound great on an upcoming commercial. Manuel,a native of Spain,had to get his accent in focus so he could be clear and convincing. So happily,the production company came to us for some help. We dialect consult for lots of productions and are always at the ready to help reduce an accent and increase a presenter's confidence.Ole!
Vocal Intelligence at it's best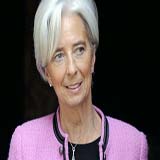 Madame, you are manifique.
This elegant lady, Christine LaGarde,speaks with a voice that has both men and women listening. Her pace is measured, her accent is suble, her tone is superb and her vocal intelligence is on display for all to hear.
Brownlow Medal winner speaks!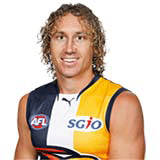 This guy makes us proud
It's great to hear a really humble guy talk. Matt Pridis had just won the Brownlow Medal for his sporting prowess after being overlooked many times. One other outstanding thing about Matt is that he can speak with vocal variety better than most in his code. We love training AFL players-so send yout teams along.
Message from our friend Rich Dad's Robert Kiyosaki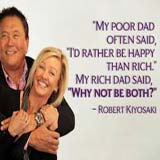 The "sell" of communication
Rich dad said, "Keep improving your ability to sell and to communicate. Your wealth, your power and your happiness improve with your ability to communicate. It is your most important skill in the world of business and in life. Keep improving your communication skills and your life will also improve."
The Magical Fairy- with an Order of Australia!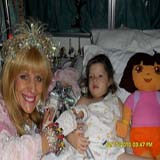 Fairy Sparkle uses her voice to tell wonderful stories and magical tales
Fairy Sparkle has dedicated her life's work to others. Visiting the sickest patients, especially children in our hospitals, building gardens and inspiring people to donate to worthy foundations that help the sick. She brings smiles to sad faces, lifts spirits that are sagging, inspires those that need it, sits with those in the depths of despair and has held the hand of many at their 'passing'.
Ever since we met you, Fairy, we have been moved by your beautiful spirit. It has been a privilege to have been there at the very beginning of your magical journey. Sparkle on!
The Bear has died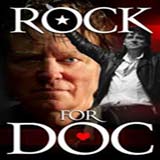 Doc Neeson-Rock star and Trainer
We are all sad that a great pal of ours has died today.All great rock stars need a voice coach and Doc came to us many years ago to brush up on his technique. He was so impressed with us and we with him that he became one of our most loved corporate trainers. Hes lost his fight for life today to a brain tumor. Join us in sending your love and respect. He's was an Icon and the nicest guy. Rock for Doc. Am I Ever Gonna See Your Face Again.
Top Drama Students learn VoiceOver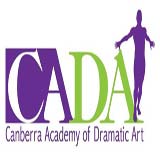 Voice Over Skills for Actors
We've just run a fantastic 3-day VoiceOver training workshop for The Canberra Academy of Dramatic Art. The students were fantastic and left the workshop with a new perspective on the art of voiceover. They unanimously gave us rave reviews. We wish this talented gang of actors the very best as they start their careers in the Entertainment Business.
Conferences are Opportunities to Shine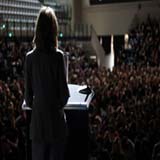 Conference Speaking Big League
We have recently trained several corporate execs from different companies to deliver top presentations at conferences around the world. One went to Shanghai, another to Singapore, one went to Melbourne and another to the US of A. Learning how to command attention, organise your material, and use the latest in multimedia is a tough call. Come and find out how to shine next time you need to be the Company's star performer!